The Beauty Therapy group along with their teacher Yvonne Ardiff in Ballymun Youthreach recently hosted an Inspirational event in the Centre.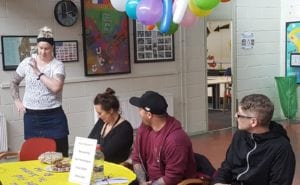 This event involved four guest speakers talking honestly about their life journey. Our aim and hope was that their stories would inspire our young people to realize that they too can achieve a lot in life despite difficult challenges along the way. It is never too late ….as they heard and learnt from our speakers.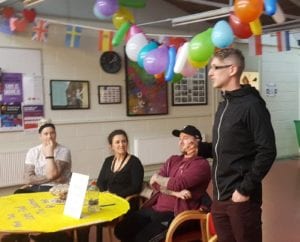 Ger Prendergast is a teacher in Trinity Comprehensive and has done 60 Ironmans in 60 days. He's also blind in his left eye, the result of an accident when he was eight years old.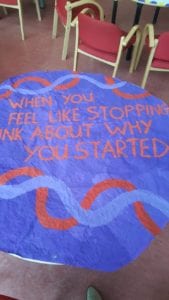 https://www.irishtimes.com/sport/other-sports/60-ironmans-in-60-days-meet-ger-prendergast-1.3918186
Mandy King had part of her leg removed due to a tumour and this in turn led to her taking up amputee football. She first linked up with the national team and traveled with the side to the 2014 World Cup in Mexico. She is now involved in the Bohemians amputee football team in a league.
https://www.the42.ie/amanda-king-amputee-football-3795613-Jan2018/
Alice Walsh is from Finglas. She was faced with pregnancy at an early age and was challenged with continuing her education. Today she is a barrister hoping within two years to be a Judge.
https://www.lawlibrary.ie/members/Alice-Walsh/5517.aspx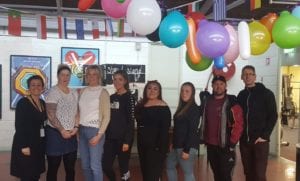 And last but not least we had guest speaker Jimmy Bell. He is a well known figure in Ballymun and has done tremendous work in helping young people in the area especially around drug issues. His personal story was inspiring and well worth a listen.
The Beauty Group served refreshments along with their own homemade Rocky Roads, and a created an Arty Space of colourful motivational table clothes.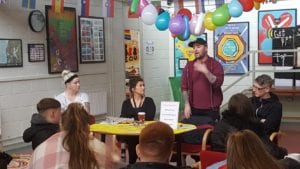 Everyone enjoyed the event and hopefully it is something we can organise on a yearly basis. A massive thank you to all that offered their time and efforts in making this a huge success.